Beautiful countryside and smart people: What draws IT investors to Belarus
https://minskholidays.by/en/belarus-minsk-blog/belarus-without-visa/
Behind the scenes of seemingly unspectacular Belarusian life, the IT industry is booming. If you come to Belarus, a country in Eastern Europe with a population of 10 million, you won't see many outward signs of the nation containing a high ratio of IT folks.
However, numbers speak a different truth. For several years now, Belarus has been ahead of both India and the USA in terms of IT services exports per capita, with $60 against $41 and $36, respectively.
Outside of tight IT business circles, many people have never even heard of Belarus – so what is the secret behind the smashing success of Belarusian IT?
Education
Nowadays, 88% of Belarusians pursue tertiary education. This makes Belarus #4 in the world in post-secondary education enrollment ratio. And since the prestige of technical degrees increased significantly in the past 5 to 10 years, many of those graduates become valid IT job candidates.
Emerging startup hub
In the 90's, Belarus was taking the first steps in establishing ties with the Western IT world. In 2005, the government created the Belarusian High-Tech Park to facilitate many aspects of this cooperation. The IT sector output has demonstrated exponential grown since then: it went from $319 million in 2009 to $1.12 billion in 2015, and there is no sign of slowing down.
Favorable tax policy and additional benefits made investors realize that they can get excellent price/quality ratio when working with Belarusian IT companies. Belarus High-Tech Park currently has IHS Global, NETCO Sport, and other globally-known IT brands among its ranks.
In the recent years, several startup incubators joined the Park. You may have heard of these successful startups from Belarus: Viber (now a Rakuten company), MSQRD (now owned by Facebook), World of Tanks, PandaDoc, Kino-Mo, and others.
And this is what business partner of Belarusian IT companies have to say (quotes taken from the HTP website):
Why Belarus? Two words – SMART PEOPLE. Belarus has a reputation of a country with a high scientific potential.
Look at Wargaming, the most profitable gaming company of all time, it's based in Minsk. You would not expect that.
If you have a mission impossible IT-project, send it to Belarus.
ObjectStyle is also a Belarus High-Tech Park resident, and we'd be happy to discuss your project at any time.
By the way, as we were preparing this article for release, another Belarusian startup, AIMatter, got acquired by Google.
Proximity to Western Europe and safety of travel
Historically, Belarus has close ties to other European states. Many Belarusian cities had self-rule under the Magdeburg Law since the medieval times like the rest of Europe.
Logistics-wise, Belarus is only a few hours away from any place in Europe, accessible either by air (a two-hour flight from Germany) or by train (a 2.5 hour-trip from Vilnius, Lithuania to Minsk, Belarus).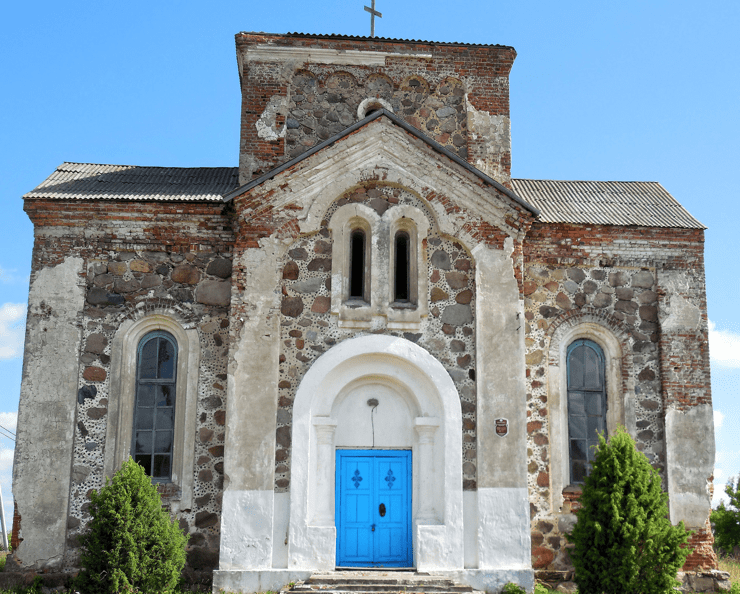 Crime rates are notably low, as well. It's almost entirely safe to walk around Minsk during the day, and it's not much more dangerous at night-time.
While Belarus cuisine may not be universally famous, some find it surprisingly delicious – just read this story, in which a Business Insider journalist concludes that the food she ate in Belarus was better than the food she ate in Rome.
You can come without a visa
In January 2017, Belarus allowed citizens of 80+ countries to come to the country for up to 5 days without a visa. If you are a citizen of a European Union state, the USA, Canada, Australia, New Zealand, Japan, or any other country listed here and you arrive in Belarus by air, you won't need a visa.
Idyllic, Lord-of-the-Rings-esque views
Okay, if the above reasons are not enough, here are a few pieces of breath-taking Belarusian scenery. :) By the way, did you know that Belarus is referred to as "the blue-eyed one" because of its numerous azure lakes and "the land under the white wings" because of the large number of storks it has?
Digitize
with ObjectStyle
See our work